NEW *** Click the button below to see the Janary 2014 Pelican Patriot *** NEW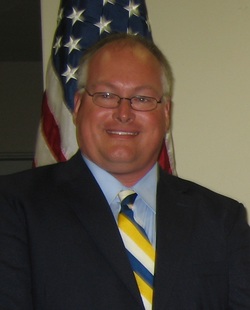 I would like to welcome all to our Louisiana Society of the Sons of the American Revolution Website. Please take time to view each of our 10 Chapter's webpages to learn about our history and see what SAR has to offer our Louisiana communities today.
For those who are unfamiliar with our organization, SAR is a male historical and educational society that requires of members to provide documented proof of their lineage to a patriot ancestor who supported the cause for American Independence. As descendants of these patriots, the Louisiana Society strives to recognize these same outstanding qualities that can be found in Louisianans today. As the Founding Chapter President of the James Huey Chapter of West Monroe, in my mind, nothing was more rewarding than to present Chapter nominated awards to the deserving present day heroes of our community, who in some cases, literally risked their own lives to save others from certain peril.
Our Society also recognizes our State's youth through the promotion of educational contests that range from elementary to high school level competition. These programs offer an opportunity for our young people to demonstrate their knowledge of the beginning history of our Nation. Our contests begin locally at the Chapter level with the Chapter winner advancing to State level competition and with our State winners advancing onto National competition. I invite you to go to our national web site at
www.sar.org/Youth
to read more about these wonderful programs.
We also strive to honor the service of our veterans of today and recognize their never ending service to keep our Nation free. It is a great privilege to participate in ceremonies that honor all of the hard work these fine men and women have done for the service for our Country. I am planning on participating with our Chapters this year in these events and ask you to join me.
I would like to take time to remind everyone about
Friends of SAR Library
,
Center for Advancing America's Heritage (C.A.A.H)
, and the
George Washington Endowment Fund
are in need of our help. If you click on each of their names you can learn about the good work they do. These worthy causes are funded by member donations. I have contributed and would ask that all consider contributing annually to support the fine work these groups do.
Our Society is committed to preserving the history of our patriots' good names and locating the graves of previously unrecognized patriots who are buried in our great State of Louisiana. You can participate by joining us and celebrating your heritage by joining us today. In closing, I am issuing a challenge to the Compatriots of LASSAR, requesting each encourage at least one new person to join our Society. There is nothing better than to celebrate a new member's excitement of being able to demonstrate their connection to their patriot ancestor and their contribution to the cause for American Independence by being able to join our Society. We all have fathers, brothers, sons, uncles, nephews and cousins who are all potential members and I ask that the search for new members begin at home.
In Patriotic Service,
Stephen K. Ray
President, LASSAR
---