***URGENT***
The Spring Meeting has been changed to Jan 28th!
Capitol Park Welcome Center
702 River Road North
Baton Rouge, LA 70802
9:30am meet and greet
10:00am Board Meeting

PLEASE REGISTER
BEFORE JANUARY 23, 2017
with name, contact information, and SAR chapter
Register with
Cliff Normand
clifford.normand@att.net -- 225-769-6444


NEW! Order your Galvez Medal Now!
Welcome to the Louisiana Society of the Sons of the American Revolution Website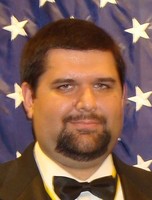 Gentlemen:

I will begin with one of my favorite quotes from John Adams, in which he is speaking to the yet unborn generations that will come after him and his own generation. "Posterity: you will never know how much it has cost my generation to preserve your freedom. I hope you will make good use of it." Those words beg us, command us, to reflect on how much we are currently doing to preserve that freedom purchased almost 240 years ago through the sacrifices of our very own ancestors. Are we doing all we can to preserve that freedom for ourselves? More importantly, are we doing all we can to secure that freedom for our children and grandchildren, and preparing them to do likewise?

Do not forget about our three initiatives for this year. Each chapter is encouraged to 1) participate in at least three youth awards programs, 2) support our veterans by participating in the Stark Award and reporting an average of 18 points per chapter member for the year, and 3) raising your chapter membership level by 3% for the year. All Chapter Presidents have been given the hard numbers that their chapters must achieve for goals two and three. As chapter members, I encourage all of you to support and help your chapter achieve all of these goals. Feel free to call or email me if you need any assistance.

Over the past month, I had the honor of attending the National Society, SAR Annual Congress. The Louisiana Society was honored with many awards, including a personal check from the President General for participating in six youth awards. In addition, we received several flag streamers for participation in various programs, and came in third in the Genealogist General's Award for having the fewest denied applications for membership. Several items came up for a vote before the Congress, including a dues increase, which was soundly defeated. In addition to the business of Congress, there was plenty of time for leisure, and several of us were able to tour the battlefields of Lexington and Concord and Bunker Hill, and hike the Freedom Trail, which includes cemeteries where patriots such as John Hancock, Samuel Adams, Paul Revere, and Crispus Attucks and the others who died during the Boston Massacre rest in peace. Next year the Congress will be held in Knoxville, Tennessee, and I encourage everyone who can to attend.

I look forward to seeing all of you at our next Board of Directors meeting in Covington on September 10th.
​
In patriotic service, and praying that God bless each of you and your families,
Tony L. "Bo" Vets II, President
Louisiana Society, SAR
---